Welcome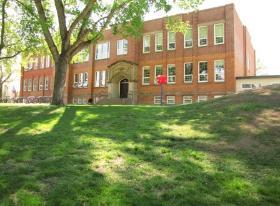 Built over 100 years ago, Rutherford attracts motivated students who are seeking an academic experience that is second to none. We are proud to offer students a rich learning environment with a proud history of achievement. With the support of our highly skilled staff and a focus on learning, students benefit from a meaningful, well-rounded elementary school experience.
Outstanding programs, excellent facilities, and a safe and productive environment await students at Rutherford. Their school experiences are memorable as they participate in a wide variety of clubs, school events and fieldtrips that take learning beyond the classroom. Students strive for excellence while developing character, citizenship and leadership skills that open their eyes to a world of possibilities, free for them to explore!
Rutherford School is committed to ensuring that students realize their individual potential. We have set high standards for both academic achievement and student conduct. These high standards are supported by excellence in teaching and the development of character virtues. We enjoy a strong partnership with our parent community and many community agencies. Our goal is to provide students with an academic environment where optimal learning can take place!